This listing has been removed.
Nanny in Montreal
Note: this nanny requires sponsorship. Learn more: Everything You Need to Know about Sponsoring a Foreign Nanny or contact our support team.
Im an international student doing my LLM in international Law and politics at university of quebec at montreal. Im here since two years. While my studies i worked in many different fields such like childrens care. I used To take care of two girls having special needs. Preparing their lunch,waiting for the school bus, helping in studies.. I studied psychology and i have good skills in communication. If any recommandation is needed i Will furnish it. Best regards. Amira.
Nanny Details
Phone Number
514-233-...
Years of Experience
1
Provider Type
Individuals
Availability
Language
Days Per Week
5

Hours Per Week
20

Pay

Maximum - $20.00
Hourly

Services
Training
Work Eligibility
Twins Or Multiple Children
Yes

Recommendations for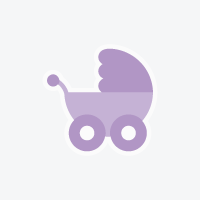 Feten D
Amira Aouididi is a hard working, caring and very professional person that I will recommend to parents looking for baby sitters. She has worked in my foster home (ressource type familiale) with my special needs girls, and they love her. She is very resoursefull in creating activities, compassionate, and patient. Her positive attitude and dedication to her work makes her a very winning super nanny.
More in Montreal, Quebec
Find Nannies Near Montreal
Featured Canadian Nanny Providers near Montreal, QC
×
Trustworthy cool and honest