This listing has been removed.
Nanny in Toronto
Note: this nanny requires sponsorship. Learn more: Everything You Need to Know about Sponsoring a Foreign Nanny or contact our support team.
Application: Hi everyone! Nice to meet you, my name is Jimena. I'm looking for a babysitter job in Toronto, Ontario. I am committed to being a capable candidate. I can alter my schedule to meet your needs. I'm a lovely and smiling person, super energetic and very honest and responsible! Services And Training: I am more than happy to help with date night supervising, reading books, and swimming supervision, driving. I also am willing to travel. I have been a nanny for multiple years in USA and México, and I did one year as an Au Pair with a family in San Francisco. CA! It is one of my favourite things in life, I really enjoy it!! And I have all my certifications. I also studied my last year of high school in Toronto in (MIA, McDonald International Academy) and I took 6 weeks courses in Ilac! That's one of the reasons I want to go back to live in this amazing city! How To Contact Me: by email is the easiest thing, but we can also FaceTime if you guys want to meet me m :) or by c all and I should reply shortly. I do have American and Mexican number.
Nanny Details
Phone Number
415-349-...
Years of Experience
5
Provider Type
Individuals
Age Group
Availability
Language
Days Per Week
5

Pay
Minimum - $14.00
Maximum - $22.00
Hourly

Services
Training
Transportation
Work Eligibility
Household
Recommendations for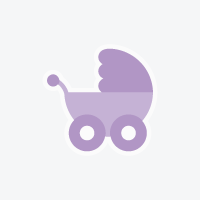 Natalia J
Jimena is a good girl. She is affectionate, playful and very respectful at home. She is very neat, clean and has a very good attitude. She is adorable
More in Toronto, Ontario
Find Nannies Near Toronto
Featured Canadian Nanny Providers near Toronto, ON
×
Toronto Nanny Searching for the best job :)