This listing has been removed.
Nanny in The Pas
Note: this nanny requires sponsorship. Learn more: Everything You Need to Know about Sponsoring a Foreign Nanny or contact our support team.
I am Celeste Aligano,27 y/o, I am a Filipina, a Hospitality Management major in Hotel&Resort Management graduate but currently living in Denmark as an Au pair/Nanny. I have 4 yrs experience in childcare. I am caring,loving,flexible, responsible,mature enough to take care of kids and your home and can be trusted. My contract as an Au pair/Nanny will expire this january 2019 and I am looking for another job in your country. I can provide all the needed requirements, I already have a recommendation letter from my previous host family and my present host. Please feel free to ask me if you are interested too or if you have any question. Here is my email address.
Nanny Details
| | |
| --- | --- |
| Phone Number | 204-620-... |
| Years of Experience | 4 |
| Provider Type | Individuals |
| Age Group | |
| Availability | |
| Language | |
| Days Per Week | 5 |
| Hours Per Week | 40 |
| Pay | |
| Services | |
| Training | |
| Transportation | |
| Work Eligibility | |
| Household | |
| Twins Or Multiple Children | Yes |
Recommendations for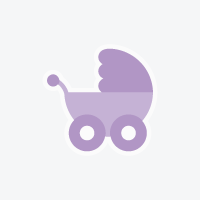 Mikkel G
Celeste has been in our family since January 2018 as an au pair. We know Celeste as an extremely skilled and openminded person with a strong can-do attitude. She has an impressive ability to handle all types of situations and interact socially with all types of people. Celeste has from the very beginning stepped in as being part of our family and has helped us in our everyday routines. She takes great initiatives, handles her tasks with high level of integrity and shows an outstanding engagement. She keeps overview of all situations, including those that turn out different than expected, and can very easily adjust to new settings. Celeste has an excellent attitude and an always positive mind. She is honest and a great pleasure to be with. She is a very likeable person that makes her truly appreciated where ever she goes. It has been - and still is - our outmost pleasure to have Celeste as being part of our family. We give her our warmest recommendation. Best regards Charlotte and Mikkel Guldmann
More in The Pas, Manitoba
Find Nannies Near The Pas
Featured Canadian Nanny Providers near The Pas, MB
×
Seeking an Opportunity to Help Parents With Care in any part of Canada