This listing has been removed.
Nanny in Vancouver
Hi there my name is Brooke. I am a nanny looking for employment, I am hardworking, kind, active and caring. I have over 3 years expirence with children of all ages. I can prepare meals, keep up with light house work, laundry, dishes, vacuuming, mopping etc. I can teach numbers, letters, colors and much more. I encourage fun and play both indoors and outdoors. I look forward to talking with you more and answering any of the questions you may have. Thanks Brooke
Nanny Details
| | |
| --- | --- |
| Phone Number | 604-819-... |
| Provider Type | Individuals |
| Age Group | |
| Availability | |
| Language | |
| Pay | Hourly |
| Services | |
| Transportation | |
| Work Eligibility | |
| Household | |
Recommendations for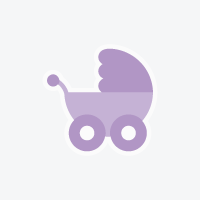 Kesia M
Brooke worked for our family for two years and was a huge help. She was very dedicated to caring for my daughters, she went above her job classicfaction almost always, her work ethic will be appreciated in my house for years to come. I have two young children aged 3 and and 14 months. At times two very challenging ages, but she handled it well. She bonded with both my girls and made sure their needs were all met and up to my standards. She kept up with all the light house duties laundry, dishes, vacuuming etc. She had great energy which helped in keeping up with my girls; they are always on the go as I'm sure you know. Brooke made most of my children's activities fun, but knew when displine was needed. She took onto and respected my parenting wishes, and that was a big thing for my husband and I. We felt comfortable allowing her to take both our girls on outings to the parks and beaches we had near by. We allowed her to drive them to appointments and play dates. The girls took to her quickly, which made the expirence with her even more enjoyable. Brooke was overall a great nanny and helper for our family that we both feel confident in saying we would hire her again.
More in Vancouver, British Columbia
Find Nannies Near Vancouver
Featured Canadian Nanny Providers near Vancouver, BC
×
Nanny looking for a family to help in Vancouver