Nanny in Calgary
Hi, I'm Patrina, I'm a stay at home mom who loves children. I have a 14 month old son. Who will obviously be with me at all times. I am 20 years old. I have two step children. I have been watching children for over eight years and nannied for six months. Good with all ages. Will read, get them ready, bath them, do arts and crafts play, with a little tv. Can cook and tidy up a bit. If needed. I do not drive so I cannot run errands. Willing to work with pets in the house as long as there's no rag doll cats as my son is allergic to them. N.w. area located in ranchlands.
Nanny Details
Email Address

Confirmed

Phone Number
587-400-...

Confirmed

Postal Code
T3G...
Years of Experience
8
Provider Type
Individuals
Age Group
Availability
Language
Days Per Week
5

Hours Per Week
7

Pay
Minimum - $13.00
Maximum - $15.00
Hourly

Special Needs
Services
Transportation
Work Eligibility
Household
Number of Children
2

Twins Or Multiple Children
Yes

Notes
Notes made here will only be seen by you. If you want to message the owner of this listing
Recommendations for Patrina C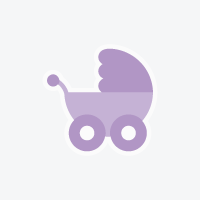 Bon C
Patrina Cyr is a dedicated worker
Patrina C's Other Listings
More in Calgary, Alberta
Find Nannies Near Calgary
Featured Canadian Nanny Providers near Calgary, AB
×
Patrina C Mom looking to babysit your children.