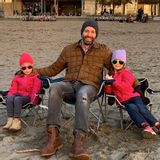 Shawn O
Professional, single father looking for help juggling playtime, meal prep and housekeeping while I'm with the kids.
Nanny Job in Vancouver, British Columbia
Hi there! I'm a part-time single dad of the silliest 5 year old twin daughters. They're with me half the time, and when we're together, my life between 3 and 7 pm every day is a whirlwind! I'm looking to bring on some help so that I can be more present for my kids' in that time, helping them with baths and bedtime, instead of cooking and cleaning. What I'm looking for: ________________ I've worked with nannies in the past, and this isn't a typical nanny job, more like an extra set of hands at the most chaotic time of day. I don't work when I have the children, so I'll be around most of the time. I figure that my limited time is better spent being an engaged father and getting some help around the house, rather than me doing all the meal prep and housework while someone else watches my kids. The ideal fit for me is someone who integrates into our lives, and the kids like to see and chat with, not someone who blends into the furniture or is seen as a "servant". Responsibilities: ________________ Meal prep/making lunches for school Dishes Cleaning the kitchen, bathrooms, floors, windows, surfaces Laundry, changing sheets, occasional ironing Ideally it would look something like the following, though I'm flexible! Around 3-4 hours per day: 3:30pm-7pm 3-4 days per week, while the children are here. Here's how I picture "A day in the life" You arrive around 3:30 - You prep dinner for 5:00 while I give the kids baths or do an activity While we eat, you either: - Clean bathrooms 1/week - Clean windows, surfaces 1/week - Change sheets 1/week - Do laundry 1/week - etc. While we do bedtime, you: - Clean dishes - Clean kitchen - Prep school lunches for next day - etc. Leave at 6:30-7ish Work Schedule: ________________ The girls are on a two week rotation between their mother and I. It's a two week cycle that repeats. So I would like help on the following days: Week 1: Monday, Tuesday, Friday, Saturday Week 2: Sunday, Wednesday, Thursday Please see the image attached for how this plays out for a month, for reference. I don't expect this to fit perfectly for most people, so if you can do a subset of that, even half of the days, let's please still discuss. I don't necessarily NEED help on all of those days, but we can come up with a schedule that works for all parties. Our Home: ________________ We live in a small, brand new 2 bedroom 2 bathroom apartment at Cambie and King Edward. Super convenient on the Canada Line. I have a robot vacuum and generally keep our home very tidy, as you can see in the photos. There's no carpet, no pets, no smoking. About you: ________________ The ideal employee would have over two years of experience, and a blend of childcare, housekeeping, and meal prep experience but it isn't mandatory to apply. A background check will be required. CPR/First Aid would be nice to have but not necessary. My big goal here is to have some help bringing down the scramble to a lively buzz. I'd like to be able to work for an hour or so after the kids go to bed instead of having to dig out from a pile of dishes and laundry as soon as their heads hit the pillow. Please get in touch if this sounds interesting and we can take it from there! Thanks!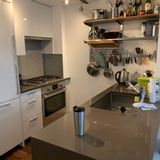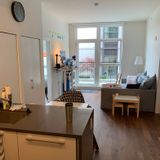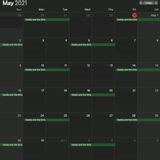 Services Needed
Your responsibilities will include:
Share This Profile
Find Nannies Jobs in Vancouver, British Columbia
More jobs in Vancouver, British Columbia