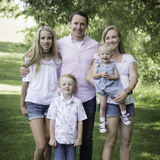 Mikelle W
Nanny Needed for 2 Children 2 Days Per Week
Nanny Job in Calgary, Alberta
Hello! ***Scheduling Interviews for September 7 and September 14**** We are looking for someone to come to our home (central NW) and watch our two youngest children two days a week. Our 6 year is in first grade - so primarily it would be watching our 2 year old (turning 3 in the fall) and picking up the 6 year old from school at 3 PM. We are hoping to find someone that will want to stay with us long term, my work schedule is not likely to change in the next couple of years. The job would ideally start the last week of September 2018 or first week of October. Hours would be: Tuesday 8:45 a.m - 6:00 pm Thursday 8:45 a.m - 6:00 pm The second week of each month my Husband works later hours - and we hope to find someone that can work till 8PM (at the absolute latest) one Thursday per month (usually the second Thursday). We might not need it every month as when Grandma and Grandpa are in town they are willing to help. About us: We have lived in Calgary for many years and love it! We have lived in our current home in central NW Calgary (Located near SAIT and Confederation Park) for four years. We have three children. The oldest is 15. She is kindhearted and sweet, she obviously will require no care as she is very capable. Her after school hours are committed to homework and after school activities. You will rarely see her, and will not be responsible for her at all. Our middle child is almost 6, he just started first grade, and is very excited to do so! He loves to learn! ! He is smart and funny, he loves to paint and and do craft projects as well as play outside. Our youngest is currently 2 and a half, she is bright and cheerful! She loves to follow her big brother around and try to do whatever he does. She is tiny but mighty! We are an active family, we enjoy being out doors and exercising. My husband is an accountant, and I work as a medical aesthetician. About the job: Ideally we would find someone that would like to stay with us for the long term. My hours (Mom) are not likely to change drastically over the next several years. Your day would look (aprox) like this: Arrive in the morning - feed and dress the youngest (if it hasn't happened already) Engage the youngest through out the day - books, crafts, playtime etc. Pick up the eldest from school at 3PM Prepare snacks for both children in the afternoon (or as they need them) Change diapers for the youngest - support us in our potty training her if is is not complete by the time you start. General cleanup (putting toys away, sweeping after meals, loading the children plates from meals into the dishwasher etc) We would LOVE to find some one that was willing to do the following cleaning once a week - -Clean floors once per week. -Clean the main floor powder room (no shower or tub) once a week We really only want the above things done. Requirements: -Police Clearance (you must provide) -Vulnerable Sector Check (you must provide) -Min 3 years experience (including references) -First Aid/CPR certification -Legally able to work in Canada -Fluent in English -Any French is a bonus as our kids are all in French Immersion We love close to transit, so a vehicle is helpful, but not a requirement. However, if the right person does have a vehicle, we can register our kids for activities and programs close by (Calgary Winter Club) which might be nice for everyone. We are open to a Mom bringing her child with her to our home or a student. Other Considerations: Both my husband and I take off the week between Christmas and New Years, so you will be able to have that off every year :) In addition to that we try to take off time to be with the kids for about 2 weeks in the summer, and occasionally a week in the spring. We provide: -Paid sick time for you (details will be stipulated in your contract) -Weekly guaranteed salary - if any hours worked over the agreed upon hours for the salary - you will be paid for those hours -Minimum two weeks notice for any scheduling changes Thanks!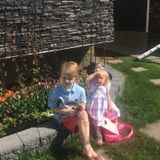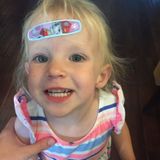 Required Experience
Ages include:
Primary School 7-11 years
Services Needed
Your responsibilities will include:
Job Details
Transportation on the job:
Recommendations
Jason Hall
I recommend Mikelle W as a nanny
Melissa Bandura
I have known Mikelle for roughly 8 years now and her husband, Alex, for well over 10. They are both extremely dependable and reliable people who have grown a lovely family. I support the Watterworh family without reservation and believe them to be loyal and dedicated individuals.
Danielle Vacha
I know Mikelle to be a caring and dedicated parent to three incredibly well behaved children. Responsible and professional, Mikelle is approachable, easy to communicate with, and has a really warm sense of humor. A great family to work with!
Todd Freeborn
I recommend Mikelle W as a nanny
Nadege Blackhall
Mikelle is a fantastic employer. When I apply for nanny positions I look for a few key things: organization, supportiveness, and open & honest communication. Mikelle and her family surpassed all my expectations. When you nanny, you integrate yourself into a household. It's a very different employer/employee relationship. Trust is a key part of having a successful experience. I always know I have Mikelle's support when making decisions. Whether it's how I deal with sibling rivalry or typical toddler tantrums/sass I know that I have her support. The house is always tidy, there's food in the fridge/cupboards, and there's realistic expectations of what the kids can help out with. I've never had issues with pay. They're an incredibly accommodating family as well. I was able to teach dance and follow other interests while working with them. If I ever had questions, Mikelle would get back to me quickly. If something is reasonable she tries to make it happen. I can honestly say that I not only enjoyed working for Mikelle, but respect her as a mother and a person. If my school schedule allowed it, I'd be continuing with her family.
Share This Profile
Find Nannies Jobs in Calgary, Alberta
More jobs in Calgary, Alberta