Nanny in Montreal
Hello! My name is Valbona. I have worked as primary teacher for 12 years in my country Albanie. I am a mother of 3 adults children of age 15, 16,20 years! For the moment I am studying French language in order to continue my studies in teaching. Working with kids for me is a responsibility and a pleasure, as I have grown up and educated my 3 sweet kids. I speak French, English and Italian, I can help children with their homework, read stories and cook for them healthy meals. Bonjour! Je m'appelle Valbona. J'ai travaill comme enseignant au niveau primaire pendant 12 ans dans mon pays Albanie. Je suis une mre de 3 adultes gs de 15, 16, 20 ans! Pour le moment j'tudie la langue franais afin de continuer mes tudes en enseignement. Travailler avec des enfants pour moi est une responsabilit et un plaisir, car j'ai grandi et duqu mes 3 enfants douces. Je parle franais, anglais et italien, je peux aider les enfants faire leurs devoirs, lire des histoires eux, et cuisiner les repas pour eux.
Nanny Details
Email Address

Confirmed

Phone Number
438-406-...

Confirmed

Postal Code
H4E...
Years of Experience
12
Provider Type
Individuals
Age Group
Availability
Language
Days Per Week
5

Pay
Minimum - $12.00
Maximum - $20.00
Hourly

Services
Training
Transportation
Work Eligibility
Household
Twins Or Multiple Children
Yes

Notes
Notes made here will only be seen by you. If you want to message the owner of this listing
Recommendations for Valbona A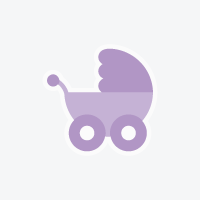 Mylen P
Valbona est une femme de coeur et de tête qui connait bien les enfants et qui sait comment les stimuler tant intellectuellement que socialement et émotivement. C'est une personne de confiance avec une longue expérience comme enseignante au primaire.
Valbona A's Other Listings
More in Montreal, Quebec
Find Nannies Near Montreal
Featured Canadian Nanny Providers near Montreal, QC
×
Valbona A Responsable, organised and motivated!