This listing has been removed.
Nanny in Gatineau
I am 42 years old, I've been working as a nanny for almost 20 years, I come from a small town up North, since I was in my early teens I've been involved with young children, babysitting at 13 years old, being a camp counselor for a few summer when I was in high school, to being a scout leader for kids in the age of 7-8 years old, when I was in my late teens. I moved to Ottawa over 19 years ago and been doing what I love best which is being a nanny for such mind blowing little children. I love to interact and get children involved in activities that gets their mind running and let their imagination take over!
Nanny Details
Phone Number
Postal Code
J9H...
Years of Experience
20
Provider Type
Individuals
Age Group
Availability
Language
Days Per Week
5

Hours Per Week
50

Pay
Minimum - $16.00
Maximum - $18.00
Hourly

Services
Training
Transportation
Work Eligibility
Household
Number of Children
4

Twins Or Multiple Children
Yes

Recommendations for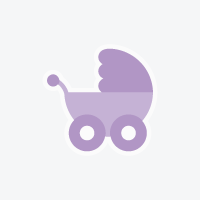 Roxanne C
Josee has worked for us for three years and has become part of the family. We had intiatially only intended to have a nanny for one year, until our oldest started school, but after one year of having her, we could not imagine our family without her. It is with saddess that, because our youngest is starting school in the fall, we can no longer provide her with full-time employment. We would highly recommend Josee to anyone, regardless of the age or gender of the children she would care for. Josee was very good at getting the boys out of the house with frequent visits to various parks and museums, play dates and even with grand-parents. She was also good at leading the boys in crafts and helping them with legos and making cards and gifts for special occasions. Over the years her duties included; feeding breakfast to both boys, dressing youngest and getting oldest ready for school; taking the oldest to school and picking him up, planning activities for the morning as well as for the afternoon; planning and making dinner, helping potty train both our boys, and encouraging the use of French (she is fluent in both English and French and cared for the boys in French only). Josee shows excellent judgement, initiative and is extremely reliable. She was really great with the boys. She was fair but firm, and very patient. She would often take it upon herself to throw a load of the kids' landry in when she noticed I was falling behind. She is very conciencious and very rarely calls in sick (in 3 years I can recall only a handful of times). We cannot say enough about her. She will be greatly missed by everyone in our family and any family would be lucky to have her.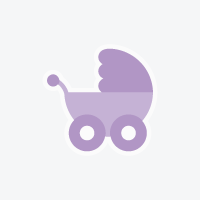 Anne l
Josée Lafond looked after our two girls as a full-time nanny from 2002-2004. The girls went from ages 1 and 4 1/2 to 3 1/2 and 7. During most of that time Josée also looked after two others girls the same age, who came to our house. Josée was great with all four kids - very loving and patient. She prepared lunches and dinners and took them regularly out to the park and elsewhere (when she just had our two we let her drive our car). She was reliable and positive and our two girls remember her very fondly!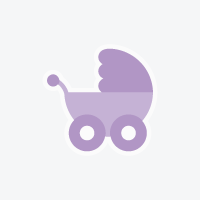 Tricia P
Josée was a fantastic nanny for my 5 children. She surprised me almost everyday when she'd do special projects with my children she becaome more of a family member then an employee and my children were prospered under her care and are now graduates and moving on to their chosen careers.
Featured Canadian Nanny Providers near Gatineau, QC