This listing has been removed.
Nanny in Calgary
Hi! My name is Sarah. Application: I'm a 21 year old babysitter looking to help out families in my spare time. Location: I'm located in the South West part of Calgary, and I have my own vehicle, which makes travel no problem. My skills: I am regularly involved in caring for my two nieces, so I am completely comfortable caring for other children in any way needed. Including: meal prep. driving to and from activities, and creating a constantly stimulating environment, among many other things. I am also an experienced pet sitter, and can help take care of them in any ways needed. My availability: Fairly flexible. Message for more details
Nanny Details
Phone Number
403-863-...
Postal Code
T3H...
Years of Experience
7
Provider Type
Individuals
Age Group
Availability
Language
Pay

Maximum - $22.00
Hourly

Special Needs
Services
Training
Transportation
Work Eligibility
Household
Twins Or Multiple Children
Yes

Recommendations for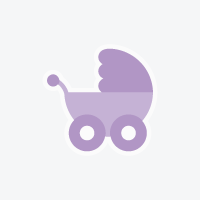 Sarah P
Sarah is a loving and responsible caregiver. She has taken care of my children since they were only hours old. She is my cousin and she stayed in my home and took care of my dogs while I gave birth, and she took care of my toddler when I gave birth the second time. She is very familiar with children as she has been babysitting for all ages for many years. My children adore her and she has always been willing to step into my shoes no matter the occasion. She has watched my home, my dogs and my children for an afternoon to allowing us to go on vacation. Everything is always taken care of perfectly, she even waters my plants. I have to say she even gets the kids to bed better than I do. She is always responsible and punctual. I can always count on her. As we are a household with severe food allergies she has always taken impeccable care with my little ones. You can feel comfortable leaving your children in her care, we call her the baby whisperer.
More in Calgary, Alberta
Find Nannies Near Calgary
Featured Canadian Nanny Providers near Calgary, AB
×
Fun loving, experienced 21 year old babysitter looking for a part time position!