This listing has been removed.
Nanny in Edmonton
Note: this nanny requires sponsorship. Learn more: Everything You Need to Know about Sponsoring a Foreign Nanny or contact our support team.
I currently reside in Scotland where I have worked in Child care for over five years. I have worked with children as young as six weeks to the age of twelve years. I have worked in catering as well where I learned basic chef skills and the ability to create nutritious and exciting meals. I am qualified in early years development and have been qualified for two of my five years work experience. I am fun, imaginative and very enthusiastic. I am hoping to gain sponsorship for immigration and would be happy to relocate as soon as possible if you found me to be a suitable candidate. I have Skype if you would like to have a face to face interaction before any decisions are made. I hope you can give me the opportunity to bring real joy and enrichment to you and your children's lives. IConfident working with all ages Happy with animals Full British Driver's License Paediatric First Aid Certificate I would like to start my Visa Process ASAP
Nanny Details
Email Address
...@gmail.com

Confirmed

Phone Number
447-963-...
Years of Experience
5
Provider Type
Individuals
Age Group
Availability
Language
Pay

Hourly

Services
Training
Work Eligibility
Household
Recommendations for Jennifer W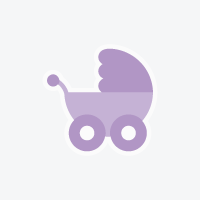 Ryan M
Jennifer is the wife to one of my childhood friends and has been my good friend prior to her marriage. Recently I began studying at university and required occasional child care during my classes (they are night classes) for my daughter. So most of the time she would go to my mother as a first port of call, but Jennifer has always been desperate to look after her as much as possible since she was born (ironically I was the first person in our circle of friends to have a child), so since she's always mentioning about how much she wants to work with kids I thought I'd do her a favour by getting her to do me a favour. I always knew she was great with kids as time and time again when we would visit another of our friends he would always have one of his many nieces and nephews over and Jennifer was always looking after them and having a great time with them. Jennifer reminds me of my mother in the sense that she really connects with kids on their level. Like in that way that's hard to explain but you know what I mean, kids just seem to be super calm in her presence. She also has this skill, that I personally find so fascinating because not everyone can pull it off, to be able to get the child to listen to her and do what she's asking without raising her voice and by putting it into words that the child understands. Again, it's hard to explain, but you know what I'm talking about. It's pretty scary when you see it work in real life. Jennifer has endless bounds of energy and can truck alongside kids all day long if that's what it takes and she's always thinking of ways to make the child's day fun for them. Like, she specifically caters every part of the day for the child. I mean, I need no other confirmation that she's perfect with kids than whenever I say to my daughter, "Want to go see aunt Jen?" and she starts kicking her legs like an excited maniac that I know she loves being with her. I've never once taken my daughter back and heard of any complications about her time there; and that's been nearly 6 months now, so yeah, can't put a price on that can you?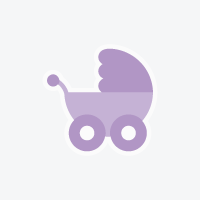 Louise F
Jenny was absolutely great with our little boy and he loves her to bits! She has a great personality for childcare.. loads of energy and plenty of ideas to keep him entertained yet is sensible and trustworthy. We can't recommend her enough and know she'll make a great nanny for another family and wish her all the best.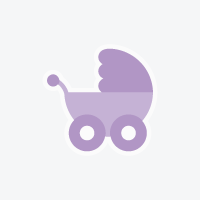 Marion D
Jenny has worked on a voluntary basis within our pre-school team on a range of occasions over the past 7 years or more. I've always found her caring and nurturing with all children from a a range of social backgrounds including children with additional support needs. She communicates well with team members and parents, articulating confidently plans for progression of the children's development. Jenny works hard and is keen to provide an excellent service for all in her care.
More in Edmonton, Alberta
Find Nannies Near Edmonton
Featured Canadian Nanny Providers near Edmonton, AB
×
Jennifer W Enthusiastic Scottish Nanny looking for Full Time Family