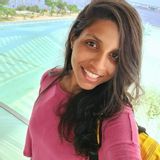 Vera Cristina L
Canadian Nanny Provider in Vancouver, British Columbia
Reasons to Hire Me
First of all, I should be chosen cause I do love chindren.
I am patient and trustworthy.
I have experience with kids ages between 01 and 10 years old
Nanny in Montreal, Quebec
**** I AM NOT YET IN CANADA. DUE COVID I CAN NOT GET ANY VISA THIS YEAR. I'LL BE ABLE TO DO THAT FROM JANUARY 2022 ON.**** First of all, a family should choose me because I love children and we always had a great time together. I have experience with kids ages between 01 and 10 years old. I used to work in a day care and in a bilingual school teaching English to pre-k, kindergarden, and elementary school. A family can absolutely rely on me because I am faithful and helpful. Also, I had experience dealing with autistic children and other special needs. I learned how to make differentes activities for them and make them feel included with the rest of class during the learning process. This experience was amazing! Working with differents kids, from different backgrounds, made me more confident, secure and subject to a vary of child's characters, and, consequently, I do know the importance of giving them individual attention. Kids have too much to learn and to discover. I love being part of this journey. That is why I have dedicated some years of my life studying early childhood education and new techiques and approaches to teaching children differentes contents and subjects. Each kid has their on personality and this must be considered when we preparing our activities. This is what I learned during my Assosiate degree of Early childhood education. So due to my large experience dealing with children, I am sure I am able to help them develop and reach their full potential. One thing I really enjoy doing with kids is handicrafts. I love to make toys with milk cartons, cereal boxes, bottles and whatever. These kind of activities is very useful to estimulate their criativity. I can also be their tutor to help them with school homework and activities. I would also like to mention that safety and well-being of children is my priority. That is why I have decided o attend a first aid course, that made me able to know helpful things for an accident and basic care of wounds, totally catared to children. Besides, I received several safety trainings when I worked in a ship cruiseline. Every single week we had to attend a "drill" (a simulation of emergency situation), learning how to act and procedures to take in case of fire, explosion, bomb and sinking. As you can notice, I have both a solid experience with kids and I experience living abroad, away from my country and family. Homesick is not a problem to me. I love being connected to different cultures and having new experiences. Finally, I hope being chosen by you and you family! I am commited to taking care of your children and being aware to all my responsabilities and duties. I am a active and creative person, always motivatd and helpful, very open minded and adoptable. These are my strengths.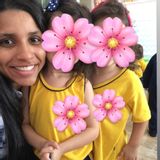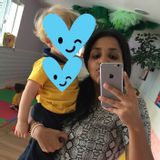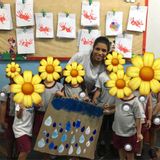 Experience
Ages include:
Primary School 7-11 years
I have advanced experience with:
Services
Responsibilities include:
Training
I have been trained as:
Early childhood educator (ECE)
Job Details
Transportation on the job:
Recommendations
Ana Cristina
Vera Cristina has been working as a nanny of my kid since he was still a newborn. Besides she is hard working and responsible, she is also trustworthy, active, Adaptable, Creative, Efficient, Family-Oriented. Also, she is quite Flexible, Humorous, Independent, Open-Minded, Outgoing, Polite, Positive, Sociable, Sporty and Warm-Hearted. She always play creative games with my kid and teach him some words in English. She is very worried about his development and he has been progressing a lot. I really recommend her.
Share This Profile
Find Nannies in Montreal, Quebec