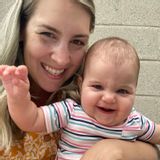 Amanda E
Experienced Nanny looking for Great Family, Monday-Friday hours beginning January 2020!
Reasons to Hire Me
I am a patient, playful, and loving nanny who adores her job
7+ years experience nannying, with music teaching background
Experienced in house managing, to keep your household going
Nanny in London, Ontario
Hi there! I am a (fully vaccinated!) experienced childcare provider, looking for a vaccinated family to lend my services to beginning in January 2022. I am looking for a family where I could also bring my daughter Petal to work with me (who will be 1 year on New Years Eve). We have just moved to London from Toronto, and are so excited to find a loving family in this new city. Before my maternity leave, I nannied full time for over two years for a wonderful family with two children, aged 3 years and 1 year. My responsibilities included researching and planning daytime activities and outings for us to participate in (drop in centres, library and park visits, play groups, art activities), and I was responsible for the children's nap and feeding schedules. I love getting on the ground and playing with the children - singing and dancing, building block towers, and reading were our favourite activities! I would bring the children to doctors appointments, music classes, and on bigger outings such as the museum, art gallery, or apple picking. I have assisted with big milestones such as starting solid foods, potty training, and helping the family out during the birth of the younger child. I also assist around the house, doing such tasks as the laundry, cooking for the children, and helping with family meal prep. I also do daily tasks such as sweeping, dishes, and general cleaning, ensuring the parents always come home to a neat and tidy house! I am also able to help with organizing the childrens clothes as they outgrow them, circulating toys to keep the children interested, and other organizational tasks as needed. I have previously nannied for two other lovely families (one family with an 18 month old and a 6 year old at the time of my departure, and the other with 3 boys under 5). I provided childcare, assisted with all housework, play dates, homework supervision, school drop offs and pick ups, and attended various art and music classes with the children. I enjoyed helping them learn to read, be potty trained, and always loved doing tons of fun activities with them! I have been very fortunate to work with incredible families throughout my career. I have also been a children's music teacher for over 8 years, providing voice and piano lessons both privately in my home or the students' home, and teaching in group and camp settings. I have a Bachelor of Music from the University of Toronto, and my love of and experience with music and teaching contributes to my ability to provide an extra dimension while caring for children. I am looking for a family who needs a Monday to Friday live-out nanny, for full time (around 40 hours a week), and I'm available between the hours of 8am-5:30pm. I am happy to do housework, errands - whatever needs to be done, with the primary focus being the children. I would prefer to be paid via a payroll company (e.g. tax4nanny) to have taxes deducted and contributions to CPP and EI. I am 32 years old, and live with my wonderful husband. My interests are music, theatre, and visual art, and I am very involved with these hobbies and love introducing them to children! Petal is a very calm, relaxed baby who loves music, exploring, and playing with other kids. A perk of bringing my child to work with me is having a built-in playmate for your children! I truly believe being a nanny is the best job in the world- it is a huge privilege to spend my day with children, and I genuinely look forward to going to work every day. If you are looking for a loving, fun, creative, responsible nanny, please send me a message! Amanda :)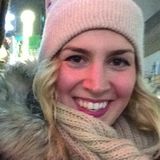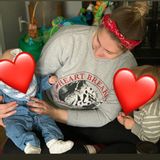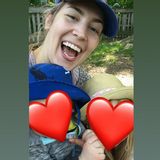 Experience
Ages include:
Primary School 7-11 years
Services
Responsibilities include:
Job Details
Transportation on the job:
Recommendations
Melissa M
We have been privileged to have Amanda as a full time nanny for our two children, aged 5 and 16 months. From the first day Amanda joined our family she was engaged with our children and brought a warm and loving approach to caring for them. Amanda is professional, reliable, and goes above and beyond her role. She is accommodating to our busy lives, and treats even the most unique requests with a smile. Amanda treated our home with respect and integrity. She always ensured our home was clean, organized, and all items prepared as needed. She has a true gift for caring for children, and can easily shift gears from the needs of our youngest to the needs of our eldest. Amanda gave detailed information about the children's day, and gave updates on developmental skills she would be working on. She also has fantastic talents for craft making, sensory play, and music! Amanda has a great talent. She is playful, kind, and a true professional. We have truly valued her contribution to our family and the memories she has made for our children.
Share This Profile
Find Nannies in London, Ontario