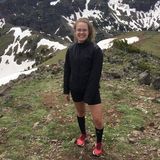 Marina V
Careful Meal Preparation Available Now!
Nanny in San Francisco, California
Dear Family, This is Marcia Marina, I go by Marina though, I'm a Brazilian au pair living in California with an amazing host family right now. I'm creating this profile to find my next family, in another country this time. Being an au pair is more than a job for me, it is a lifestyle: you get to know new places, new people, new culture and new language while living with people who become a second family - the kids you take care of is part of you and the hunger for new experiences never get to an end. I have found a way to be happy and I'm lucky for it, kids bring me joy, keep me alive and teach me how to love, I love my host kids and can't wait to meet the new kids who are going to become part of me. I say that I'm a timeless person, I don't feel like I'm the age I am and that's what I usually hear from people. I'm mature enough to create my own path, I'm easygoing enough to live with people I have never met before and I'm responsible enough to take care of lives - and give my life to them if necessary. I live in balance, never too much, never too little. I practice empathy, which helps me put myself on others' position before any act, I always make sure everybody (or at least the majority of people) stays happy. I am able to listen to people and I don't take anything personally, I take as a chance to grow and become better for myself. I enjoy the day, I learn with the past and I plan the future, but never close the door for any opportunity. I'm not afraid of changes, I'm completely adaptable and my home is the world. I finished high school, started college (International Relations), got a job (English Teacher for kids and teenagers) and decided that my time of leaving my comfort zone had arrived. I found an incredible family in California, left everything behind and came to take care of a new born and a 3yo girl - had an awesome time with them, learned how to take care of babies and could start to improve my English skills and my US culture knowledge. My time with them finished and I found another wonderful family, also in California, where I came to take care of 2 boys, 4yo and 9yo - they are more than host kids for me, we have bonds and love. As you might imagine, I'm lucky enough to have experiences with all ages, I can take care of everything in all the aspects (diapers, bottles, naps, feeding, playing, crafts, homework, driving, bathing, cooking, bedtime, etc.). Moving to another country is always a challenge in the beginning, also a growing process. It is amazing how I have changed, gotten better for myself, learned about the world and about me. I love the chance to encounter my truly self and that's how I see this experience. I'm an yogi, vegetarian, into sports - soccer, surfing, hiking, climbing, lifting -, into nature and world's culture and history. I love learning, no matter what. I found myself happy taking care of kids, I can be who I am and being with kids is more than a job, is what I love. I consider myself a good au pair, not perfect because nobody is, but I assure you: I do my best - not only as an au pair but in everything. In front of this, I realized that I want to keep doing what I do, this time immersed in anther culture and learning more and more. Hope to hear from you soon, Marina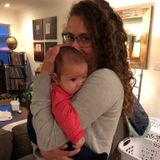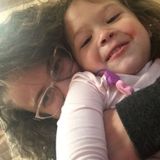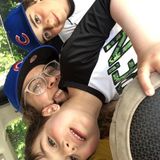 Availability
Needs sponsorship
I am eligible to work once I am sponsored. Learn more about work sponsorships or contact our support team.
Services
Responsibilities include:
Share This Profile
Find Nannies in San Francisco, California
More in San Francisco, California