This listing has been removed.
Family in Surrey
The position has been filled. Thank you to all those who replied to my inquiries, as well as all those who reached out. Hello, my name is Vickie. We are a family of four with a 2MO and 2.5YO )who goes to daycare 3 times a week.) Dad works outside the home and mom works from home. We have two daughters and our oldest is a very sweet, fun bubbly high energy toddler we suspect is on the spectrum. I work from home for my own busy company and need someone who is willing to help me with the infant mostly. I will be close by as we llibe in a condo and my office is one of the bedrooms. Our ideal nanny would be loving, organized, self-motivated and patient. We are very involved parents who value ongoing communication and want to collaborate with our nanny on how to best serve each others needs. Duties would include: Mostly looking after the 2 month old Feeding the baby while I am working. Tidying while the baby is napping Taking babies to the park. Watching baby while I take the toddler to therapy. Occasional babysitting (twice a month) in the evening/nightime while my husband and I go out. On days when my toddler is home, we would expect a schedule or a routine to be followed, lots of play, arts and crafts, exercise etc. Job requirements: Backround Check or willing to get one Experience with autism or early childhood education would be considered an asset. This position is about 3-4 days a week. We also need an occasional babysitter (2x/month) in the evening times 7-11pm. You would be notified a month in advance or at least 2 weeks at a minimum. What we can offer you: Direct deposit Overtime for any weekend work Bonus in Christmas Paid trip to Portland in September I am an experienced employer in my own business with over 20 employees.
Family Details
Phone Number
778-227-...
Postal Code
V3T...
Preferred Applicants
Individuals
Age Group
Availability
Days Per Week
4

Hours Per Week
32

Pay

Maximum - $18.00
Hourly

Special Needs
Services
Training
Work Eligibility
Household
Number of Children
2

Recommendations for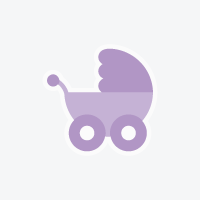 Malcom G
Vickie is a kind reasonable employer.
More in Surrey, British Columbia
Find Nannies Jobs Near Surrey
Featured Canadian Nanny Jobs near Surrey, BC
×
Busy family look for loving nanny. Position has been filled.