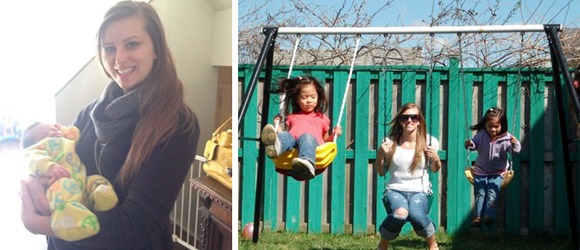 A Job & Affordable Housing: The Story of a Live-in Part-Time Nanny
July 11, 2016
Julianna is an active, creative and outgoing 32-year-old woman who works part-time as a live-in nanny.
Working as a nanny never appealed to Julianna. She expected it to be mostly dirty diapers, crying babies, inflexible long hours and low wages. She could not have been more wrong.
She quickly discovered that it was a fulfilling, and flexible part-time job that was not only well suited to her skills and interests but it also provided her with wonderful accommodations she would otherwise not be able to afford.
In this article, Julianna tells the story of why she become a nanny, how she finds the best jobs and the unexpected benefits that comes with them.
How I Turned My Interests and Skills into a Great Job & Affordable Housing
I Couldn't Afford to Live How I Wanted To Live
For people in search of an affordable place to live and part time work…. I thought I'd share my story because it could help.
About 5 years ago, after renting rooms in houses, sharing apartments with crazy roommates, using my entire pay just to cover rent, I got tired of it.
It was time to move. I wanted a bigger place but didn't have the budget for my own apartment and I was single with no family in the city. So I started to think differently about my living situation and who I could live with.
I took a good hard look at my skills. I thought about what I'm good at and what I enjoyed doing (cooking, laundry, babysitting, dog walking) then looked for a place where I could work a few hours a week in exchange for a reduction on my rent.
Hour/day Babysitting & Dog Walking = Cheap One Bedroom Apartment!
Looking online, I found an amazing family with 2 school aged kids who needed a part time babysitter with a flexible schedule who could pick up and drop off the kids and walk the dog. I work from home so that was easy to fit into my schedule.
For one hour of work per day or 30 hours/month, I got a huge one bedroom basement apartment with my own kitchen and bathroom in the Greater Toronto Area for only $400 utilities included!
I lived with them for 3 years in a big beautiful house with an awesome backyard and a pool. I was allowed to have friends over, drink wine, invite my boyfriend over, use the pool, backyard and BBQ etc.
Finding a great position like this all depends on the family and if you get to know them. It's best to try to find a family that matches your interests.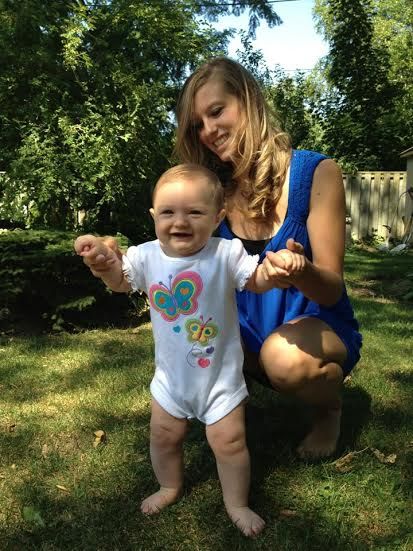 How to Find Live-in Nanny Jobs
I've found these great opportunities through referrals, friends, and through online services. I've worked with 3 different families now.
The first job described above was found on Kijiji. The second, a full-time paid live-in nanny position was through CanadianNanny.ca. The last, a part-time babysitting job in exchange for free rent, was with a friend/business contact.
The opportunities are out there. When other moms found out about me, they wanted to know how they could find someone else like me to move in with them.
When friends heard I was getting free rent they couldn't believe how easy I had it.
I am moving to Montreal and currently using CanadianNanny.ca again to find my next live-in nanny job. (see my profile)
The Nanny Life, It's Not What You Think
I used to think of a nanny job as full time, changing poopy baby diapers for minimum wage, and that never appealed to me.
Then I realized there are a lot of families who don't need a full-time nanny, just a little help. They often have larger houses, especially in the suburbs, but wouldn't necessarily rent it out or want to be landlords so having live-in help is more appealing.
If you're working part-time, you can still work another job and you get to keep your paycheque rather than spend it all on rent and food.
If you're taking time off or in between life stages or jobs it's a great way to have some stability in your life knowing you don't have to worry about affording rent.
If you like kids, the nanny life could be a great match for you and you can live rent-free or even have your room and board (meals) covered for about 6-8 hours a week as a live in caregiver.
Other nanny/caregiver jobs include dog walking, living with an elderly person, or children and adults with special needs.
Why I Love Being a Part-Time Live-in Nanny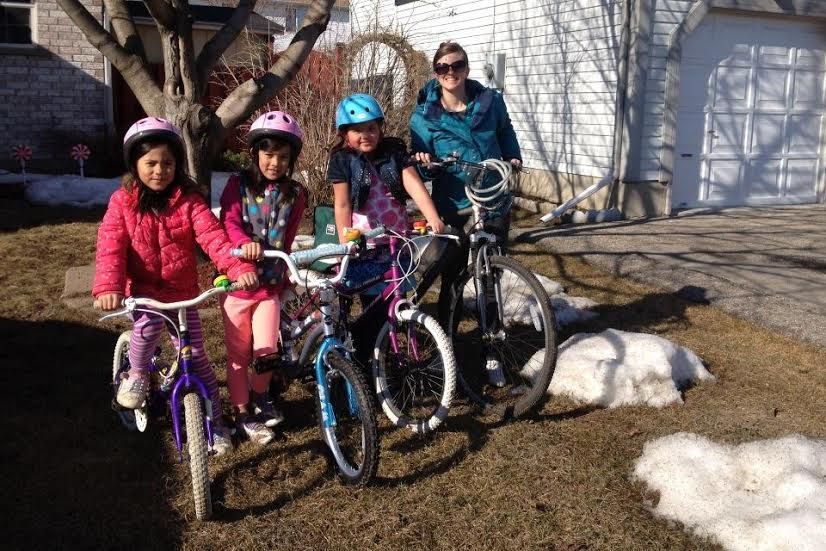 I have lived with 3 different families now and I love it. I would never go back to paying rent at market value. Trading my free time for an affordable place to live is the best trade ever in my mind.
Also, it's great to live with people that treat you like a valuable member of the family especially if you don't have anyone else to live with in the city.
If you have questions or want to know more about my living situation I'm happy to share.
I totally recommend it.
written by Julianna Havemen
Julianna is moving to Montreal and is currently looking for a new live-in, part-time nanny job out there. To learn more and contact her visit Julianna's
CanadianNanny.ca Profile
Hand Picked Related Articles
Looking for a Nanny?
Need a Nanny Job?