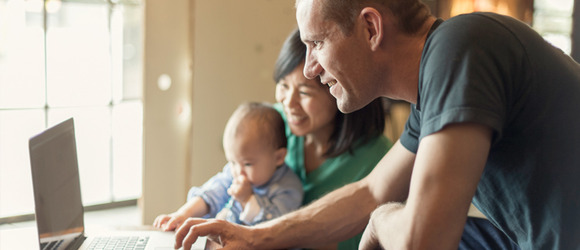 How to Prepare for a Nanny Interview
August 23, 2016
Choosing the right nanny for your children is one of the most important decisions you'll make as a parent. Unfortunately, it can be difficult to effectively assess each candidate during an hour-long meeting, especially if you're not a seasoned interviewer. By conducting some basic interview prep, you'll be able to clarify exactly what you need in a nanny and increase your chances of choosing the right one.
CanadianNanny.ca founder and child care expert, Martha Scully is here to guide you through this process. Part of Martha's how to hire a nanny series this article covers everything you'll need to know about getting ready to interview potential nannies.
Need nanny interview questions?
Need help on how to conduct a nanny interview?
How Long Does it Take to Find a Nanny?
Do not wait until the last minute. Once you decide to hire a nanny, you'll need time to post an advertisement, read resumes and interview likely candidates. You'll then need time to verify credentials and check references. Your desired nanny may also need to give notice, which can also delay the hiring process.
Start early but not too early Many times parents will look too far in advance (a year is too early).
For a live-in nanny, parents need to look 4-8 months in advance.

For a live-out nanny 4-6 weeks in advance.
Write a Detailed Job Description
Start your nanny interview preparations by composing a thorough job description for your prospective nanny.
Define your expectations Make sure you've covered all possible scenarios by asking yourself about your expectations: Will you expect your nanny to launder your child's clothes or do basic housekeeping? Do you expect the caregiver to do basic meal preparation and planning? Will your nanny need to provide transportation to different child-related activities? And will the caregiver be expected to travel with the family on vacation?
More info on nannies and housework and vacation time:
List any necessary skills, licenses, and certifications
CPR, and emergency first aid training could save your child's life, so it's important to hire a caregiver who has these skills. We recommend that if the nanny does not have these certifications ask if she is willing to take the courses during the interview. If the nanny is willing parents will often offer to pay for the training. If for some reason the nanny says no… do not hire her.
You should also decide how many years of childcare experience is the minimum you'd accept. Be explicit when composing this document; you should use the description as a framework for evaluating the job performance of the person you hire.
Make a Checklist of Ideal Traits
Hiring a nanny is like adding another member to the household, so it's a good idea to consider any ideal traits you'd like your nanny to have. Do you want someone who approaches mishaps stoically or with a sense of humor? How much creativity should your ideal nanny have to keep your children entertained? What experience with different developmental stages should a caregiver for your children have?
What basic traits are you looking for?
You should also consider what basic traits a nanny must have to work for your family. Obviously, your nanny should like children and be responsible, calm, and patient. Whoever you choose should also demonstrate respect for your own child-rearing values and be willing to enforce them. You should also look for a nanny who will have good decision-making abilities and who can be trusted to handle an emergency situation.
When listing essential traits, don't forget to decide if you need a longer-than-average commitment from your nanny. Most nannies commit to spending at least one year with a family. However, if you have a child with special needs or have unusual requirements, you may want to ask for a longer commitment from your chosen caregiver.
Sample traits of a perfect nanny
Likes children

Understands and respects your child-rearing beliefs and values

Shows creativity and knowledge of developmental stages – Knows how to stimulate and entertain your child

Calm and patient

Responsible

Food decision-making ability - can handle an emergency

Has the required skills to care for infant or toddler – choking, first aid, CPR.

Willing to make at least a one-year commitment or more in cases of children with special needs
Compose an Interview Agenda
Asking questions is only part of the interview process, so make an agenda that lists everything you'll need to do during the interview. Having prospective nannies meet your children is essential. You should also go over job fundamentals, such as salary and schedule requirements, to verify that both parties agree to the terms. Also, make sure to allow time for each caregiver to ask questions about you and your family. Not having any questions could be a potential red flag.
Plan to Be Selective
Be Prepared to Interview Multiple Candidates
Commit to interviewing several qualified candidates before hiring a nanny, even if you're sure you've found the right one during your first interview. Before each interview, prepare a list of basic questions.
Review Resumes in Advance
Do your best to get resumes in advance. Go over the resumes and add unique questions for each person. These questions should clarify previous job descriptions and identify any areas that aren't addressed in a formal resume. Get ready for each interview by reading any other documents or online profile included with the resume.
The Day of the Interview
Be prepared to take detailed notes about each applicant. You should write down the answers to all of your questions so you can easily compare different nannies. Once each prospective caregiver leaves, spend a few minutes writing down your first impressions about the candidate. Note how the nanny was dressed, how your children reacted to him or her, and any other pertinent information.
Even when you've found a great nanny, be cautious. Consider scheduling a nanny trial day to observe how your chosen caregiver bonds with your child. If the nanny passes this final hurdle with flying colors, you can then offer the position.
The Importance of Planning for a Nanny Interview
When arranging child care for your kids, it's easy to get overwhelmed. Rather than wondering how to hire the best nanny for your family, formulate your game plan and take action.
A good job description, list of desirable character traits and formal interview agenda will help you get the information you need to make the best possible hiring decision. By starting early and committing to some advance preparation, you'll also increase the chance that you'll find the perfect fit for your family.
Let Us Be Your Guide!
Choosing a nanny is an important and difficult decision we have many resources to help guide you through the process of finding, interviewing, hiring, keeping and paying great nannies. We even have advice for when and how to dismiss a nanny if necessary. For more information check out the Nanny Hiring and Nanny FAQ sections of our blog as well as our Nanny Hiring Guide.
Contact Us
Although we may be a self-serve nanny service, we are still very much devoted to helping families and caregivers succeed in their search for a match through our site. Our customer support team is always here and happy to offer any advice to our potential and existing customers.
More Helpful Resources
CanadianNanny.ca is Canada's largest and most trusted online service for finding nannies and babysitters. We have been recognized by Today's Parent, CanadaAM, the Globe & Mail, Reader's Digest, Canadian Living Magazine, and many reputable parenting websites and publications across Canada.
Need a Nanny?
Need a Nanny Job?