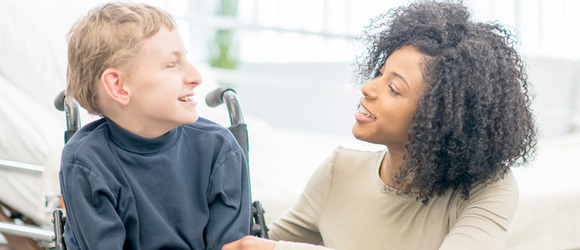 10 Tips When Hiring a Nanny for a Child with Special Needs
August 3, 2016
In this article, CanadianNanny.ca founder and child care expert, Martha Scully, provides helpful advice for parents looking for a nanny to care for their child with special needs.
How to Find Child Care for Children with Special Needs?
You worry that finding a reliable nanny or babysitter is impossible, due to the extra attention, knowledge, and patience necessary to care for children with special needs. You have a more challenging path than most when it comes to finding the right nanny for your family. Special needs child care requires a special set of skills, personality, and experience from the caregivers. Use these tips the next time you set out on your search to have an easier time finding the best person for the job.
1. Don't Keep The Needs of Your Child a Secret
When you write a job posting, be positive and realistic about what you're asking for. You need someone with the skills and temperament to care for your child. The list detailing your child's needs should focus on anything requiring special skills. Stay away from large documents that include standard nanny duties, as you could scare away people who are a great match.
2. Go Through an Extensive Screening Process
In a survey done by CanadianNanny.ca
68% of nannies on the site indicated that they had an interest in caring for a child with special needs.
Conduct the interview in person so you get a good sense of the applicant. Taylor interview questions based on the needs of your child. Ask her experience but also interest in working with your child.
Call every reference provided and ask plenty of questions. While it's unlikely that someone would provide references who aren't going to give a positive account, you can learn a lot by the way they answer you. Background checks and other screening resources give you additional ways to look into a potential nanny.
3. Trust Your Instincts
Sometimes a nanny seems incredible on paper, but something says they are not quite a match for your family. The caregiver plays a huge role in your child's life. Don't go with someone that you are not comfortable with. If you end up with the wrong person, you have to go through this entire process all over again and disrupt your child's routine.
4. Provide Detailed Instructions
It is important for parents to provide a nanny with detailed information on how they can provide the best care for a child with special needs.You can never give too much information when it comes to special needs child support. Write down instructions concerning important aspects of your child care requirements. For example, if the caregiver needs to cook special meals, provide recipes and detail any allergies and limitations.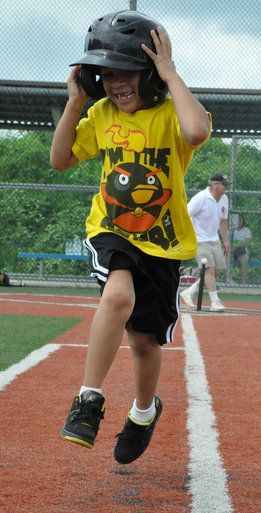 photo cred: creative commons
5. Be Prepared to Provide Extra Training
Give the caregiver extra training and pay her for that time. Specialty training, such as First Aid or CPR, gives you additional peace of mind when you leave for the day. You can't always find a nanny with these certifications, so the next best option is to send the best candidate through the class after you hire him or her. You also want to schedule the time to go over the proper behavioral techniques for your child. The caregiver may have experience with raising special needs children or caring for them, but she doesn't know your child the way you do.
6. Be Prepare to Pay More
Specialty care costs more. Like any profession the more you are able to pay the more qualified the worker will likely be. Special needs caregivers are in high demand because they are unique and harder to find. Be prepared to adjust your rate based on a number of duties that fall outside of standard child care.
7. Medical Needs Trump Additional Duites
Limit the nanny's responsibilities when your child has additional medical needs. The nanny may need all the time she has to focus on that, rather than related tasks such as housekeeping or running errands. Be realistic about the time required for the child care duties so you can plan accordingly.
8. Plan for Medical or Behavioural Emergencies
Let the caregiver know what to do when your child has behavior or medical issues that are sometimes uncontrollable. An emergency contact who knows how to handle the situation is an invaluable resource for your nanny, especially if she doesn't have experience with certain conditions before caring for your child. Make sure this emergency contact has availability to come by at a moment's notice. You may need to list several people in case someone is unavailable. Provide non-emergency contacts as well, such as your child's pediatrician, other family members, and friends.
Download our Sample Nanny Contact Information Sheet
9. How Does Your Nanny Interact with Your Child When You're Not Around?
Do you know how your nanny interacts with your child when you're not around? Consider making unannounced visits during the day, come home earlier than your normal time, or look into a nanny cam so you know that your special needs child is getting the care you expect. Provide your nanny with a checklist of daily duties. Household duties should be secondary to childcare. If she cannot get them done due to caring for your child revise the list to expectations that are more realistic.
10. Open Communication Between Nanny, Parents and Child
Create an open communication channel between yourself, the caregiver and your child with special needs. Schedule set times that you ask the nanny for any concerns she has about her duties, the child or anything else that could be an issue. Check in with your child, if possible, to see how she likes the nanny. Your kid can let you know if something is awry. Pay close attention to how the child reacts when the nanny shows up every day to look for any warning signs.
Conclusion
You face a difficult road ahead of you, but the right person is out there to help with raising a child with special needs. Caregivers experienced with caring for children with special needs are found across Canada. Use these tips to help you connect with a nanny that will make a huge difference in your child's life.
Handpicked Related Articles
Need a Nanny?
Need a Nanny Job?