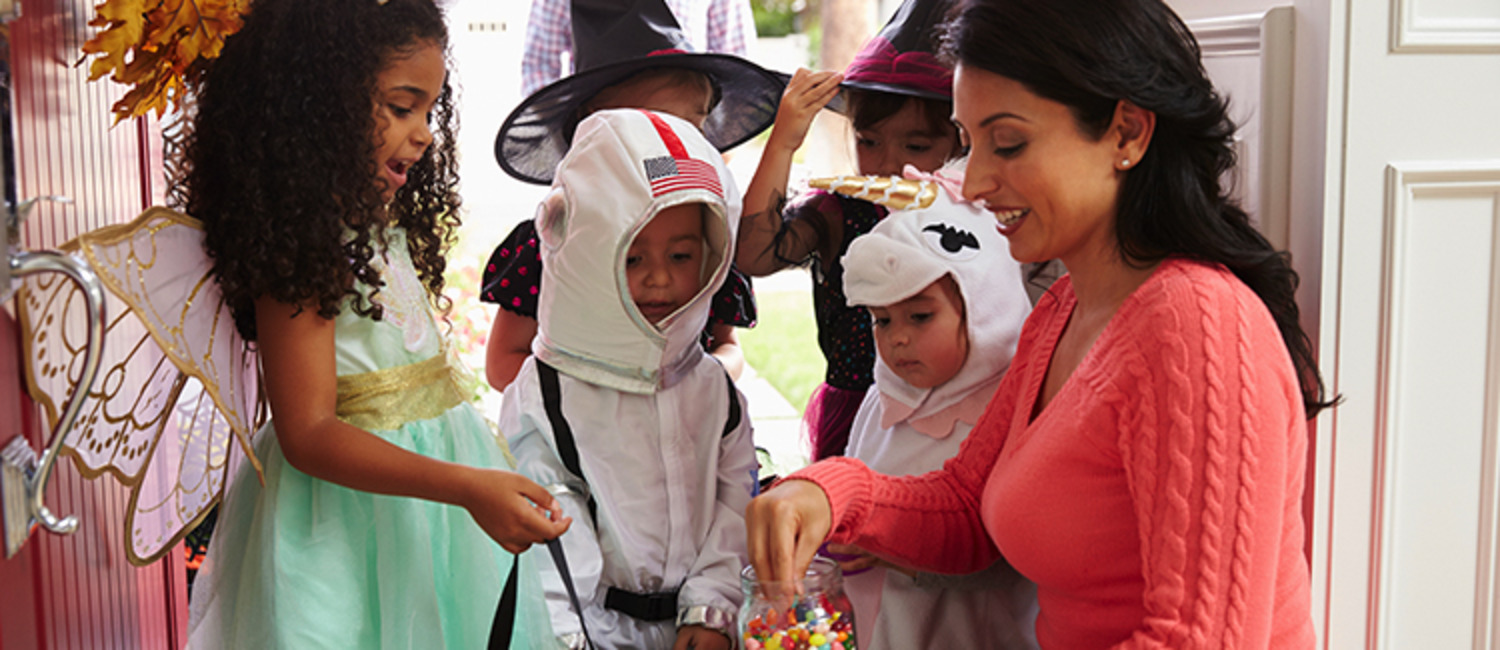 10 Home Safety Tips for a Happy & Accident Free Halloween
October 10, 2016
Are you excited for Halloween? Do the kids know what they want to be? Have you got their Halloween costumes yet? Do you have your costume picked out?
With everyone caught up with finding the perfect costume, deciding on where to take the kids trick or treating and getting the decorations up in time for the big day, the days leading up to Halloween can be extremely busy, making it easy to overlook simple things that could actually be big safety hazards around the house.
With the potential for tripping, fire, health and safety issues around the house, it's important to make sure you are proactive and address home safety issues before they become a real threat.
Halloween Home Safety Tips
The following list of Halloween home safety tips will help you be more prepared and proactive in preventing accidents before they happen.
1. Always supervise pumpkin carving
Pumpkin carving is one of the staples of Halloween. It's a great activity for the entire family. To make sure it's safe, it's a good idea to supervise the kids. If the kids are really young, you should do the carving and the kids can get their hands dirty and clean out the pumpkin after.
2. Check your property for tripping hazards
The last thing you want to happen on Halloween night is for a child to trip and get hurt on your property. In the days leading up, take some time to remove anything that people could potentially trip on – wires and cords, garden tools, toys, lawn ornaments and anything else you think should be removed to make your property trip hazard free.
3. Keep walkways well lit
Keeping your property well lit is also important to ensure your guests don't take an unwanted tumble. Turn on all outside lights and indoor lights at the front of your house. This will not only create better visibility, it will also signal to trick or treaters that you've got candy.
4. Keep your pets safe
Halloween can be downright terrifying for your furry family members – all the more reason to keep them safe and secure in another area of your home away from the front door. Can you imagine what they could be thinking when child after child rings the doorbell dressed as ghosts, superheroes, vampires, princesses, and more? Who knows how they could react, and we all know you don't want your dog to feel threatened and mistakenly bite a neighbourhood child.
5. Avoid using candles
While candles can certainly help create an ominous atmosphere for trick or treaters, candles are extremely dangerous indoors and outdoors. Candles can easily be knocked over, especially by people wearing costumes. For this reason, you should use alternatives like LED lights instead of candles.
6. Be mindful of allergies
If you are hosting a Halloween party , it's important to be mindful of allergies – especially peanut allergies. Make sure you are aware of any guests who have allergies and offer them other goodies. Having a few food options is always a good idea when hosting a party.
When handing out candy , it's a good idea to give out candy that is appropriate for all kids. Therefore, you may want to avoid candy that is not peanut free. At the very least, ask kids at the door if they have peanut allergies and provide a peanut free option.
7. Make sure your pumpkins are not a fire hazard
Pumpkins can be a fire hazard if you use a candle to illuminate them. The best advice is to not use candles at all! Use LED lights instead.
If you insist on using candles be sure to place the candle inside a small dish inside the pumpkin. This will help prevent it from becoming a hazard if tipped over. Also, make sure to blow out the candles at the end of the evening.
8. Decorate with safety in mind
This goes for indoors and outdoors. Be mindful of where you are putting decorations so they don't become tripping or fire hazards. Also, make sure you keep decorations out the reach of small children and your pets. If you are going to include some scary gags in your decorations or have a haunted house, make sure that you use items that are safe and won't injure others. For example, rather than use a real pitchfork, use a fake rubber one. You'll have the same effect, just much safer for everyone.
9. Secure your home
If you are not going to be home for Halloween this year, make sure you secure your home before leaving. Turn on your alarm. Leave your outside lights off, so kids know not to come to your house for candy but keep a radio and light on inside to give the appearance that someone is home.
10. Park your car in the garage
Unfortunately, there are a select few each year that take things too far. From egging cars to vandalizing and stealing from cars, these unfortunate threats exist. Eliminate your car from being a target by parking it in the garage. Speaking of cars, if you are backing it out of the garage or driveway, do so extremely slowly and keep your head on a swivel to ensure no trick or treaters creep up on you and are in harm's way.
Have a Happy & Safe Halloween
Ensuring a fun and safe Halloween is the goal. Following these tips and making your home as safe as possible allows you to focus on having fun and enjoying the Halloween season to the fullest.
Happy Halloween!
Related Articles
Let Us Guide You Through The Process of Finding a Nanny or Nanny Job
CanadianNanny.ca is Canada's largest and most trusted online service for finding nannies and babysitters. We have been recognized by Today's Parent, CanadaAM, the Globe & Mail, Reader's Digest, Canadian Living Magazine, and many reputable parenting websites and publications across Canada.
Contact Us
Although we may be a self-serve nanny service, we are still very much devoted to helping families and caregivers succeed in their search for a match through our site. Our customer support team is always here and happy to offer any advice to our potential and existing customers.
Need a Nanny?
Need a Nanny Job?