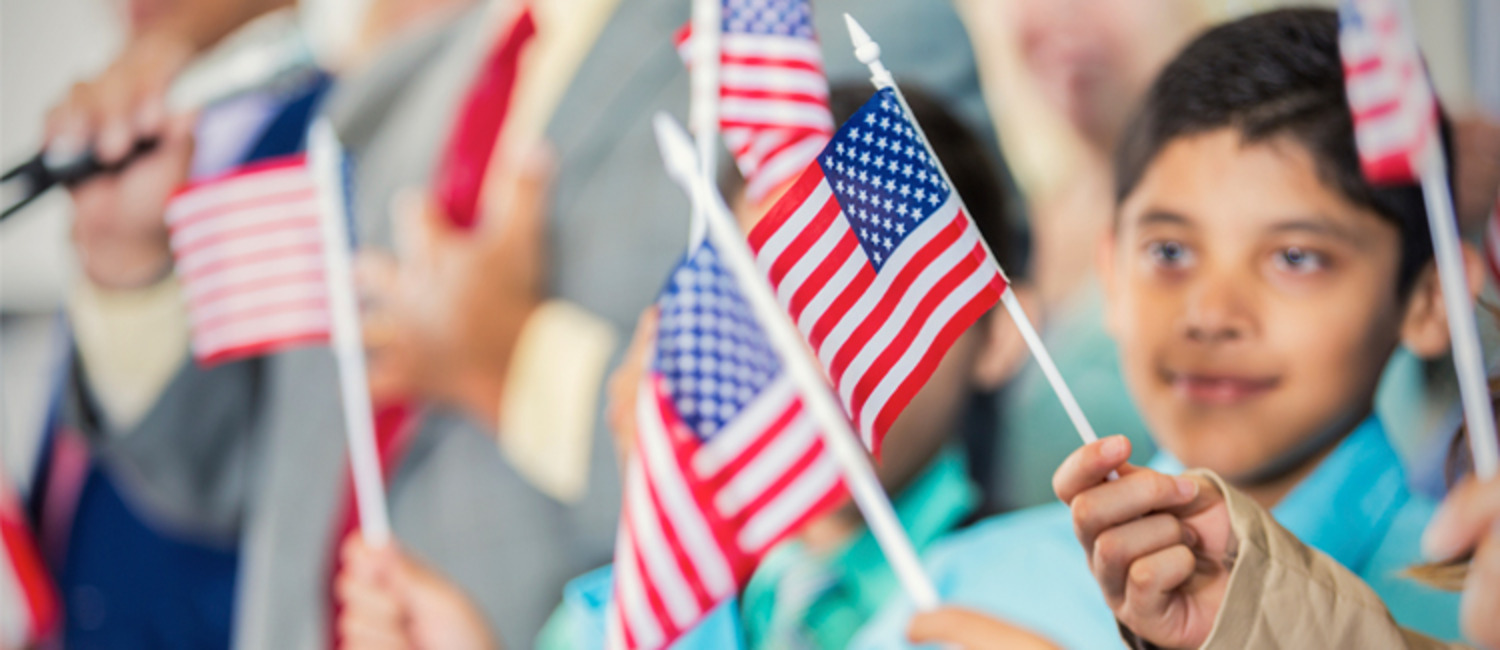 How Did Trump Win? Explaining the US Election to Your Kids
November 14, 2016
Martha shares the lesson she taught her daughters after watching Donald Trump win the 2016 U.S. election over what would have the first female president. Perhaps her lesson can help you explain how Donald Trump won to your daughters and sons.
Lessons for our Children from the 2016 U.S. Election
I was amazed on election night that my daughters finished their homework early and wanted to sit with my husband and I and watch the US election results. I have always told my daughters that they can be anything they wanted. Hilary winning was going to be my proof.
I'm sure the adults watching came to the conclusion at different times that the night was going to be a surprise…mine was when Florida was announced. Like most people, we went on the map added up the remaining electoral votes and determined that Trump was going to win.
Just as we were adding up the numbers my 17-year-old daughter's best friend, who is a Muslim called… crying. She was worried about her father who works in Washington State. My daughter then looked at me and asked how could 50 million people vote for Trump.
Here was my explanation
When I was young in the late 1970's everything was made in the US or Canada. My parents always checked products to ensure they were. It was frowned upon if you bought a "foreign" car.
The small town I grew up in was very similar to many communities in the US. Large factories that paid fairly well. The mindset of many children I grew up with was "why bother getting an education when I can make a decent wage at the factory?"
Now, my hometown is now beyond a disaster. The factories have closed, there are no jobs, no one can sell their homes. I just learned that my middle school was torn down and now has sat in a pile of rubble for 15 years because the town cannot afford to finish the job. Parents do not have the money to send their kids to post-secondary and therefore my friend's children are trapped.
If Donald Trump went to my small town in Ontario and made the economic promises he has to middle America they would all vote for him. I have no doubt about it.
So my message to my girls changed from "a women can be anything". I told my daughters that I never want them to feel trapped… in a job…in a marriage or just within themselves. We should always try to be self-sufficient. Strive for a job and a life that provides you with options.
Learn from my small town friends and don't let anyone else put you in a situation that you are forced to make the wrong decision.
Handpicked Related Articles
About Us
CanadianNanny.ca is Canada's largest and most trusted online service for finding nannies and babysitters. We have been recognized by Today's Parent, CanadaAM, the Globe & Mail, Reader's Digest, Canadian Living Magazine, and many reputable parenting websites and publications across Canada.
Contact Us
Although we may be a self-serve nanny service, we are still very much devoted to helping families and caregivers succeed in their search for a match through our site. Our customer support team is always here and happy to offer any advice to our potential and existing customers.
Need a Nanny?
Need a Nanny Job?