Pregnancy & Babies
In a previous article, we took a look at infant feeding and the ongoing debate over breastfeeding and baby formula. The article went over the pros and cons and pointed out that while the health benefits of breastfeeding are well documented there are several unsung lifestyle-related benefits of formula feeding plus there are many instances where mothers are not able to breastfeed or it just isn't practical. We concluded that in the end, a fed baby is the only option that matters. Mothers sh...
Read More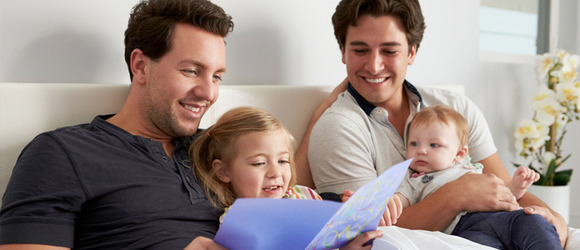 Parenting
Regardless of age, gender identity, or sexual orientation, all those thinking of having a child are likely to ask the same question: "Will I be a good parent?" But when gay couples pose this question, there are also a lot of other factors in need of consideration. Although the world has become much more understanding, there are still many people who don't understand the realities that gay individuals face. But studies show that children of gay parents grown up much the same as the average ...
Read More
Senior Care
More than one million Canadian seniors head south each year, and this number only continues to rise. Snowbirds, who are often retired and have no desire to deal with the cold Canadian winter, prefer to spend their time down south in warmer regions in the southern United States such as Florida, Arizona, and Texas. Some even spend their winters in Mexico and other Central American countries. Who wants to have to deal with shovelling snow, icy roads, and slippery conditions, when they could b...
Read More
Activities for Kids
After a heavy snowfall, kids listen anxiously to the radio, glue their eyes to the TV screen to see if they'll be lucky enough to have a snow day. If you're a nanny or a babysitter, you have little to no time to prepare for these days as they usually announce school closures the morning. So what do you do for the six or seven extra hours that you didn't plan for? Below are a few ideas for activities to do during a beloved snow day!
Read More
Holidays
The holiday season is great for spending time together and celebrating all the wonders of the season. The cold weather and winds make the perfect excuse to stay inside and do some holiday crafts! However, your child may create multiple masterpieces, which then leaves you with this dilemma: how can you put them to good use? Below are four crafts that you will actually use and want to show off in your home.
Read More
Holidays
The holiday season has become more and more commercialized in recent years, making it harder to hold onto the true meaning of Christmas and the holiday season. Although you can't alter society's take on the holidays, there are some things you can do to involve your children in gift giving.
Read More
Activities for Kids
The winter months can sometimes keep families indoors where it's warm. But there are plenty of fun activities to do outside with your toddler to soak up all the season has to offer. Bundle up and head outside to do one of these activities with your little one.
Read More
Parenting
It's time for Black Friday shopping - the time of year when you can scoop up great deals on Christmas gifts and other items you need/want. While many of us are spending the days leading up to Black Friday scouring websites and the local flyers to see what deals will be available, it's important to also have a plan for when the day comes, especially if you will be going shopping with the kids. Here are some great tips for taking the kids Black Friday shopping and surviving to tell the tale.
Read More