This listing has been removed.
Nanny in Canmore
My name is Rhiannan and I am a 24 year old Australian female who is in Canada on a 2 year working visa from Sept 25th 2017. I started babysitting at 14 years of age for a family down the road from my house. At 15 I was a mothers help/babysitter for a young family of 3 boys under 5 years of age. From there I forged many great relationships with families that I met and currently have over 10 families that I regularly babysit for while in Australia. I held a nanny job for a wonderful family of 4 kids, all aged under 9 years.. I worked for this family while also working on a very early morning TV program and continued to be their support for 1.5 years.. I regularly babysat a family with 3 great children aged 2, 5 and 7. The 7 year old lives with Cerebral Palsy and Epilepsy, but I felt completely comfortable to be responsible for her while her parents went out for the evening. I know they felt at ease when they left the house. My mother has epilepsy so I know how to handle a situation if it occurs. I currently nanny an 18 month old and 4 year old in Canmore from Mon-Thurs (9am-5pm) so I am happy to work anytime outside these hours. I am very organised and take pride in each and every job I have. I honestly love to cook and I am happy to do light housework, amongst playing with the children, helping them with homework, making sure they are bathed, fed and off to sleep. The same goes for the school routine, I am able to have the children dressed, fed, organised and off to school on time. Not only am I responsible and always on time, but I absolutely love and can care for children of all ages. I have plenty of experience with new babies. I have a working with children check, a new police check (as I needed to obtain for visa) and my full Australian drivers license. If I sound like the right person for your family, please don't hesitate to get in touch. I look forward to hearing from you, Rhi
Nanny Details
Phone Number
614-506-...
Postal Code
T1W...
Years of Experience
9
Provider Type
Agencies/Companies
Age Group
Availability
Language
Pay

Maximum - $25.00
Hourly

Services
Training
Transportation
Work Eligibility
Household
Twins Or Multiple Children
Yes

Agencies/Companies
Yes

Recommendations for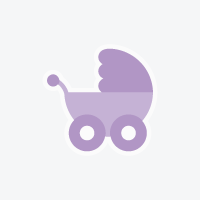 Melissa C
Rhiannan has worked with my family since she was 17yrs old. She has been amazing with my 4 daughters. My kids all miss her terribly. In shorts she is trustworthy, reliable, efficient, very well organised and always goes over and above. We miss her and would recommend every house needs a "Rhiannan".
More in Canmore, Alberta
Find Nannies Near Canmore
Featured Canadian Nanny Providers near Canmore, AB
×
Australian Nanny looking for extra evening and weekend work