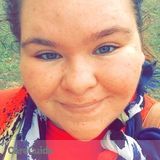 Emily H
Canadian Nanny Provider in Oshawa
Nanny · Pet Care · Light Housekeeping · Swimming Supervision · Meal Preparation · Homework Supervision · Laundry · Gardening
Looking for Families in Oshawa, ON.
Last seen over a week ago.
Nanny in Oshawa
I have been nannying and babysitting since I was able to. I am in the Social Service Worker Program at Durham College. I love kids and I think that the healthiest thing for students is to play and learn in a safe environment and that is what I give students that I work with.
Nanny Details
Email Address
Phone Number
416-879-...
Years of Experience
10
Age Group
Newborn
Infants
Toddler
Early School
Primary School
Preteen Teenager

Availability
Part Time
Occassional

Duration
Short Term
Summer Only

Language
English

Pay
Minimum - $11.00
Hourly

Residency
Live In
Live Out

Special Needs
Other
Epilepsy
Diabetes
Mental Health
Severe Allergies
Physical Disability
Intellectual Disability
Tourettes Syndrome

Services
Pet Care
Light Housekeeping
Swimming Supervision
Meal Preparation
Homework Supervision
Laundry
Gardening

Training
First Aid
CPR
Babysitter

Transportation
Job Close To Transit

Work Eligibility
Eligible To Work In Canada

Number of Children
5

Twins Or Multiple Children
Yes

Notes made here will only be seen by you. If you want to message the owner of this listing
Emily H's Other Listings
×
Emily H Canadian Nanny Provider in Oshawa